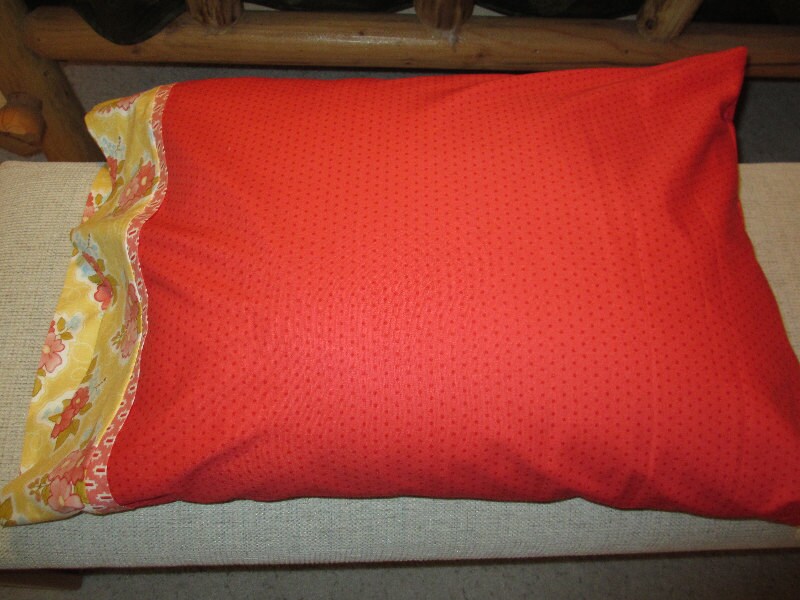 Perhaps you have heard of the "Support the Million Pillowcase Challenge." Here is a way I have made pillow cases which I saw in a magazine — I wish I could remember which one. I do remember that I modified the magazine's fabric measurements to make the pillow cases more to my liking.Seeing as my Mum in France wanted me to send her the instructions on how to make this pillowcase, I thought I may as well share it with others here. (Hi, mum.)To start, you will need three pieces of coordinating fabrics.Cut one piece of fabric at 25 inches wide (the magazine called for a cut at 27 inches).  This piece is the main pillowcase fabric.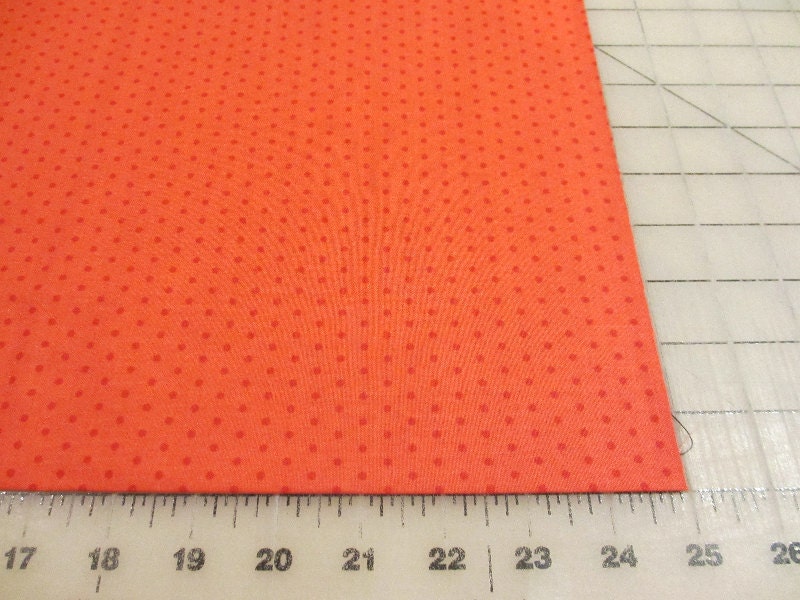 The second piece which is your cuff is cut at 9 Inches wide.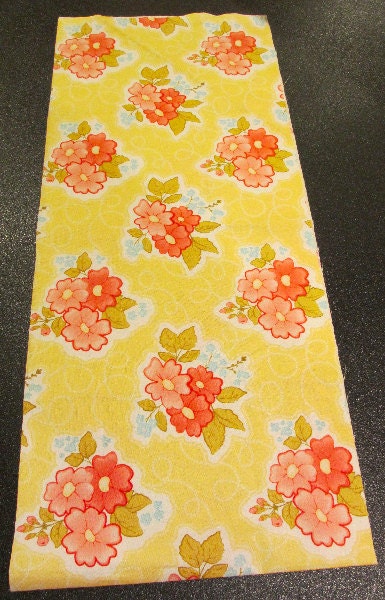 The third and final piece is cut at two inches wide (although I have seen it in various sizes).

Instructions: 
Match up all your pieces on the fold line and trim the salvage.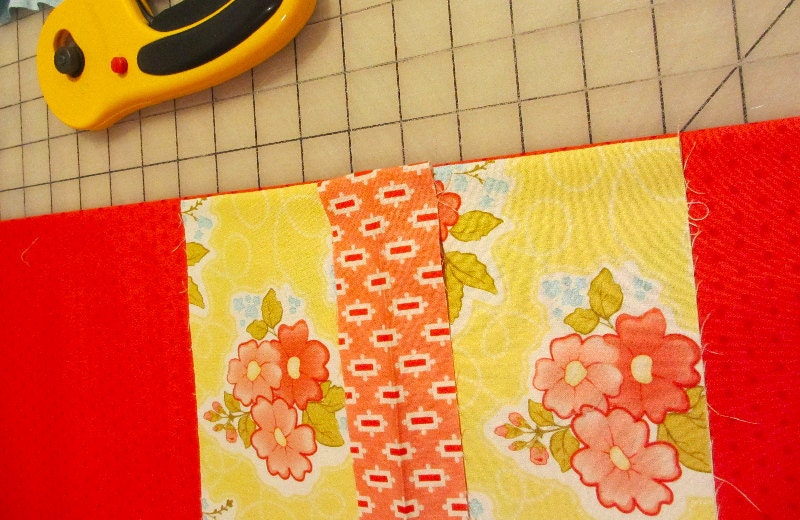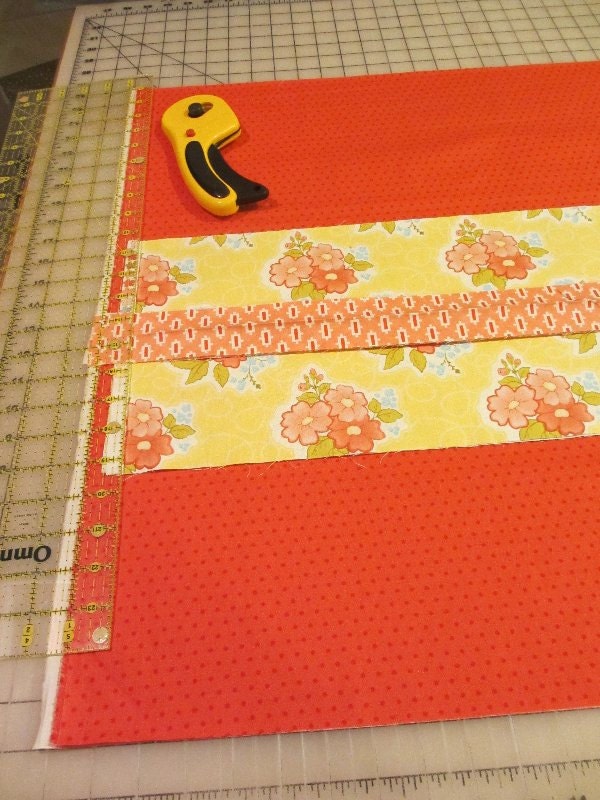 Iron your 9″ and 2″ fabric in half lengthways.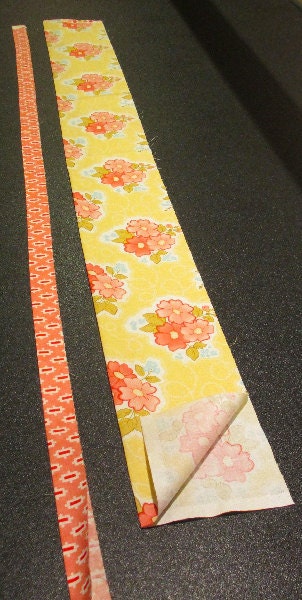 Place your 9″ fabric face up on your workspace. (By the way, the fabric needs to lay out flat and not be folded).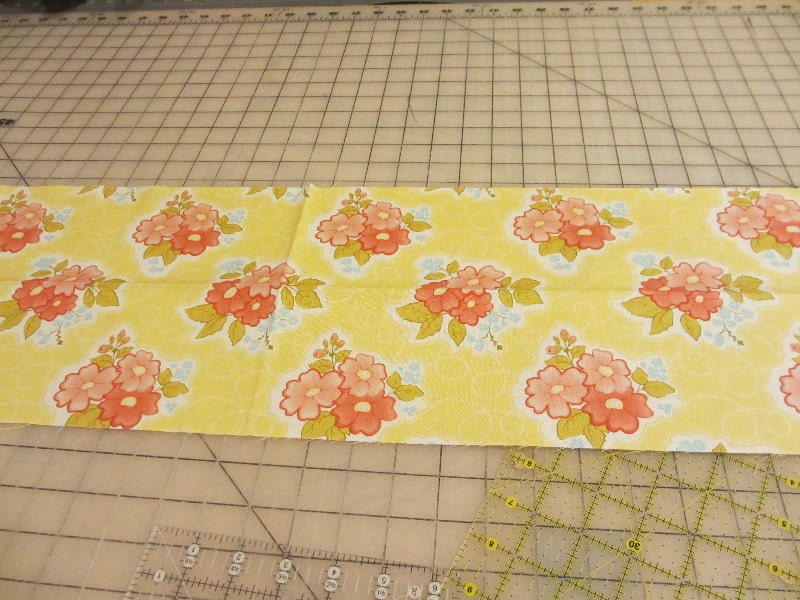 Lay your 27″ piece of fabric face up on top of the 9″ piece of fabric.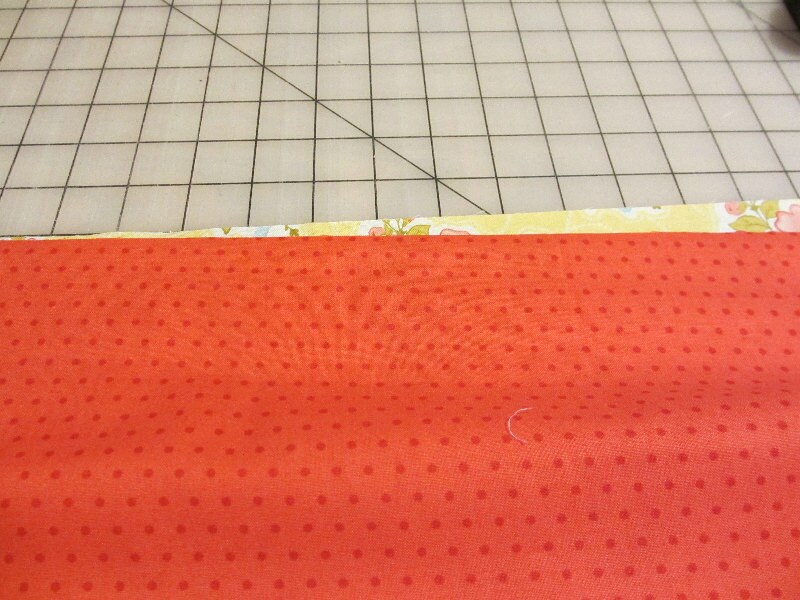 Now place the 2″ folded piece of fabric on top of the 27″ piece making sure to line up all the raw edges.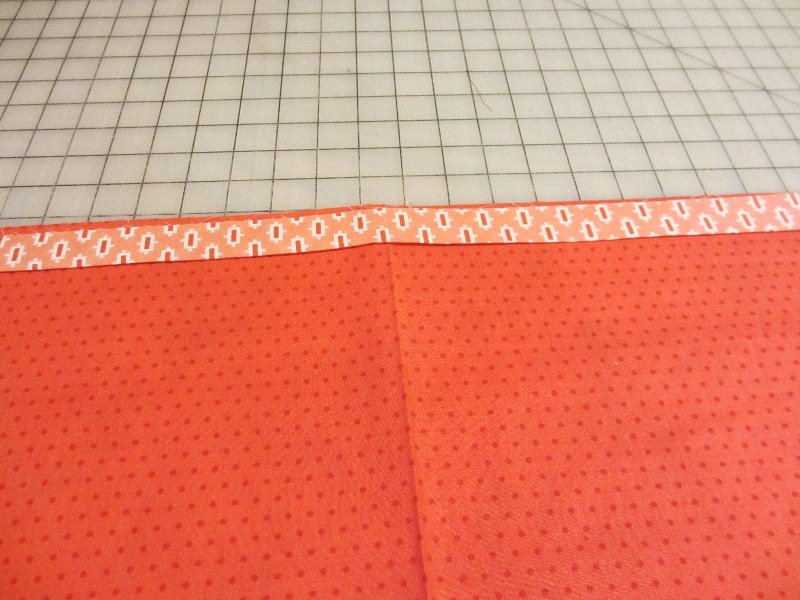 Starting at the base of the 27″ fabric, start to roll up like a tube until you can see the first piece of fabric on the table which is the 9″ piece.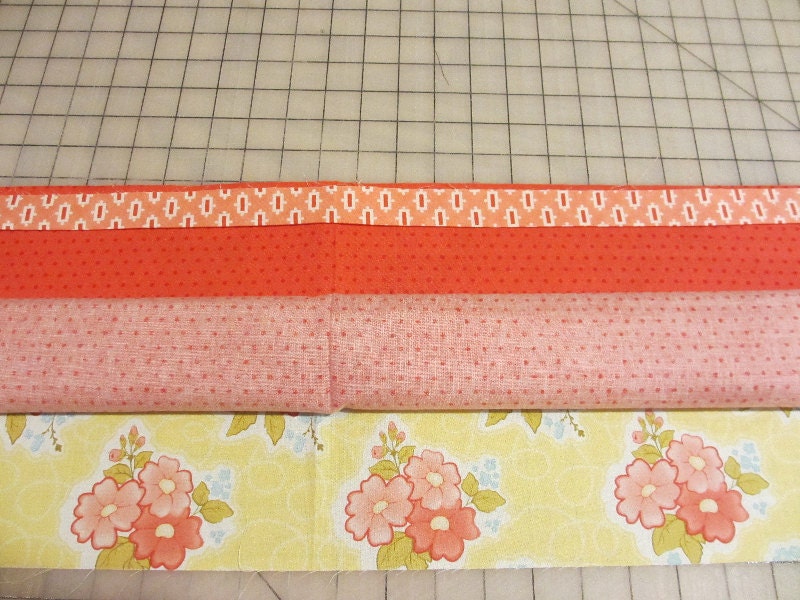 Take the base of the 9″ fabric and line it up with the raw edges at the top of the fabric and pin all layers together.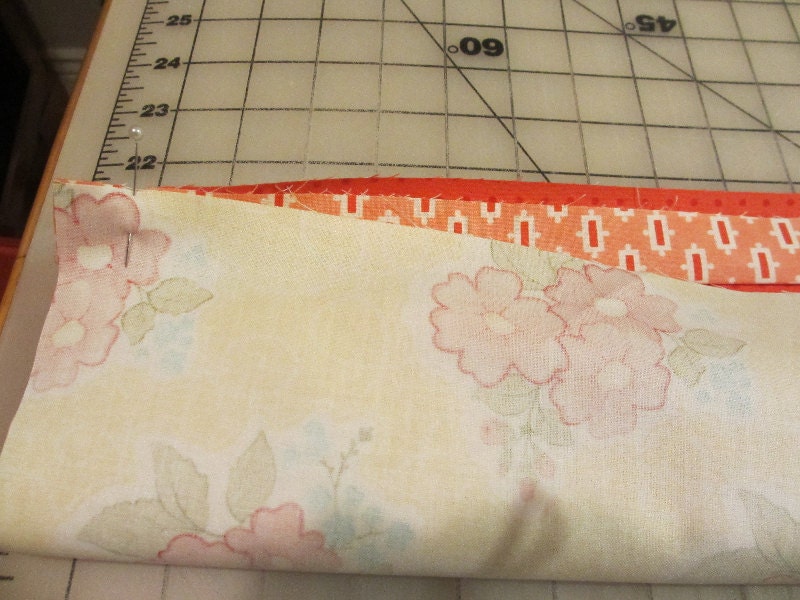 Sew a 1/4″ seam along the pinned edge.  Do not sew the side edges, just the pinned section.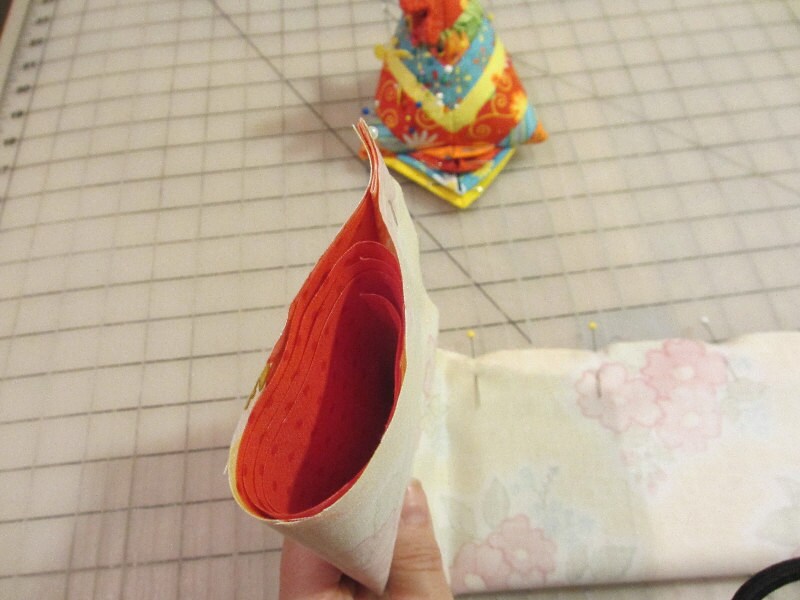 Once sewn, reach inside one of the sides of the tube and pull the fabric out.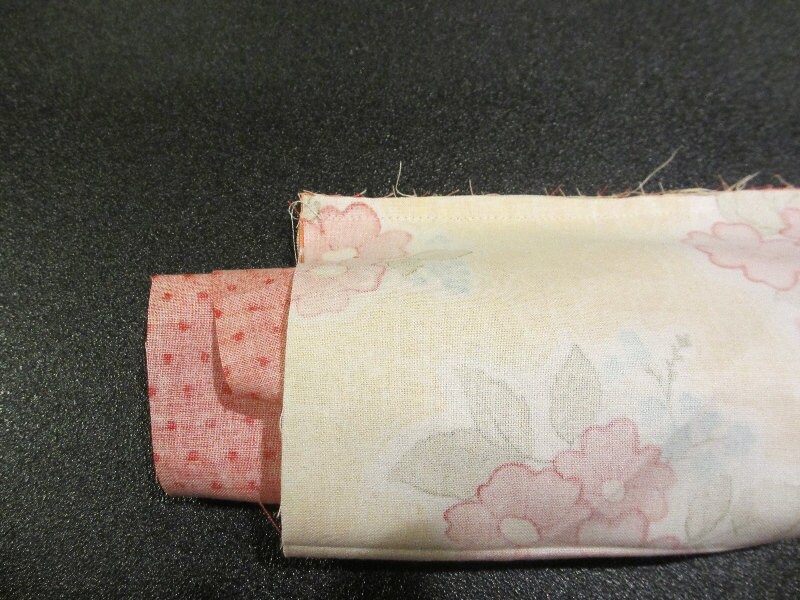 Lay the fabric out flat and then fold in half right sides together.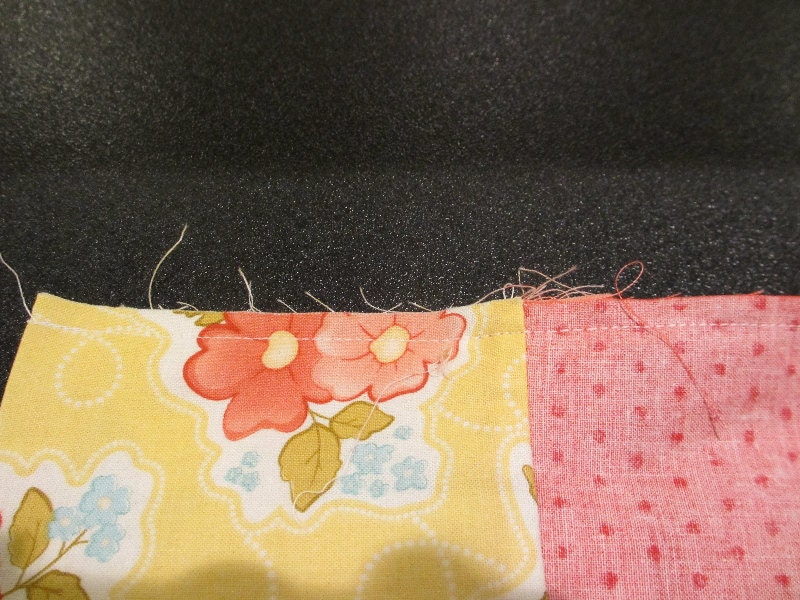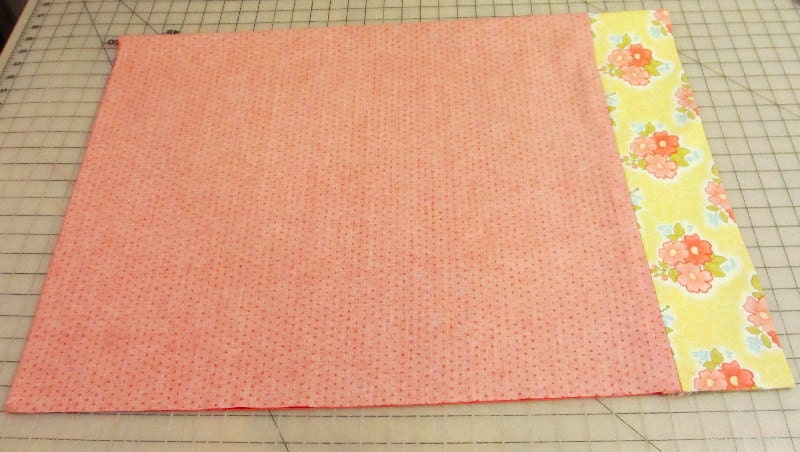 Stitch down the open side of the pillowcase and then along the bottom.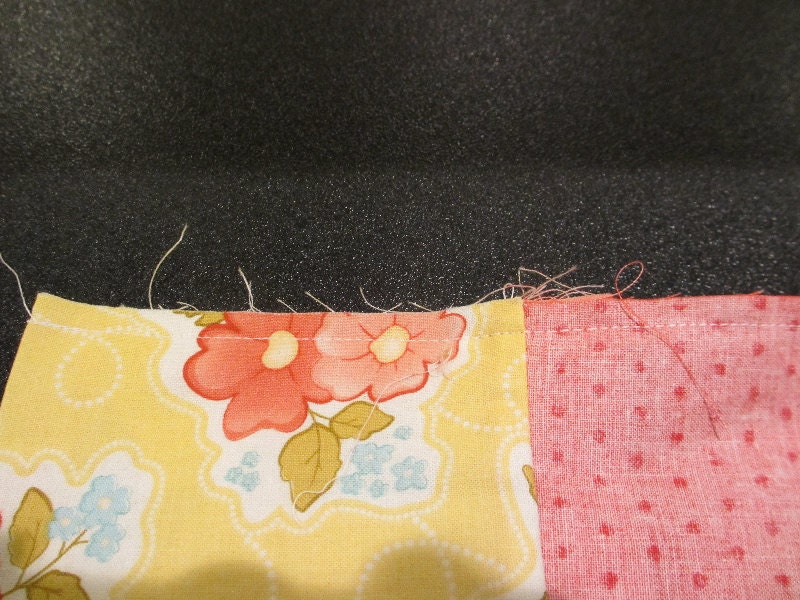 At this point I like to surge the edges of the pillowcase for extra stability.  If you don't own a serger you could just do a zigzag stitch along the raw edges.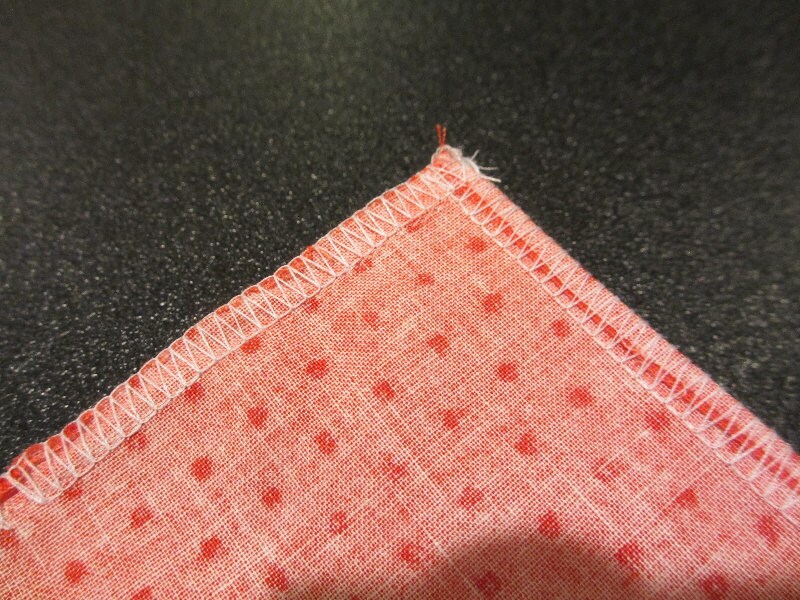 Hey presto! In a short time you have a pillow case — and are now addicted and wanting to make more!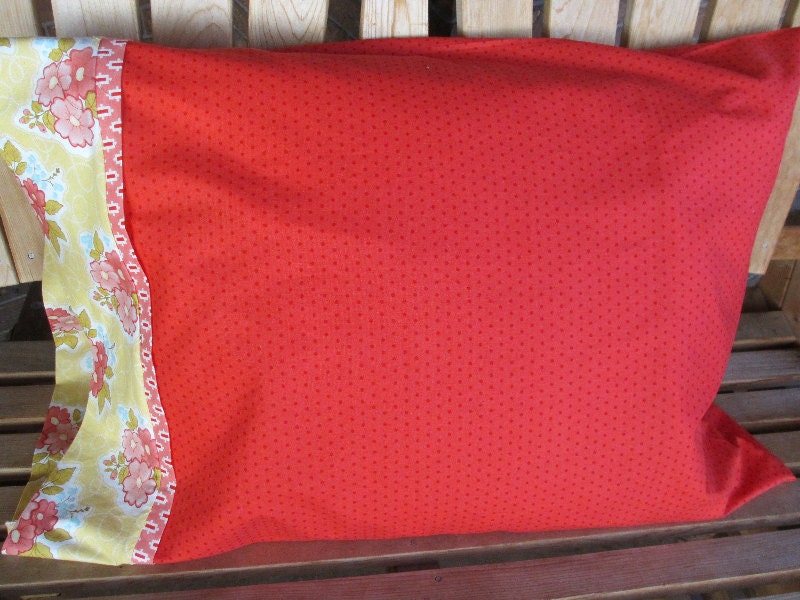 I find that when I cut the main fabric at 25″ instead of 27″ the pillowcase fabric is not as floppy near the opening.By the way mum, to download free pillowcase patterns, follow this link.